For those people looking for a great way to update your home, remodeling your bathroom is one of the best ways. We specialize in transforming this space from utilitarian into an oasis of relaxation and elegance. Our designers meet with you in your home to ask the important questions, such as determining space allotment, water flow, and possible relocations of drain and water lines. Your Designer will work up a design for your new space; incorporating your needs (and wants) while taking into consideration your budget, time frame, and style preferences.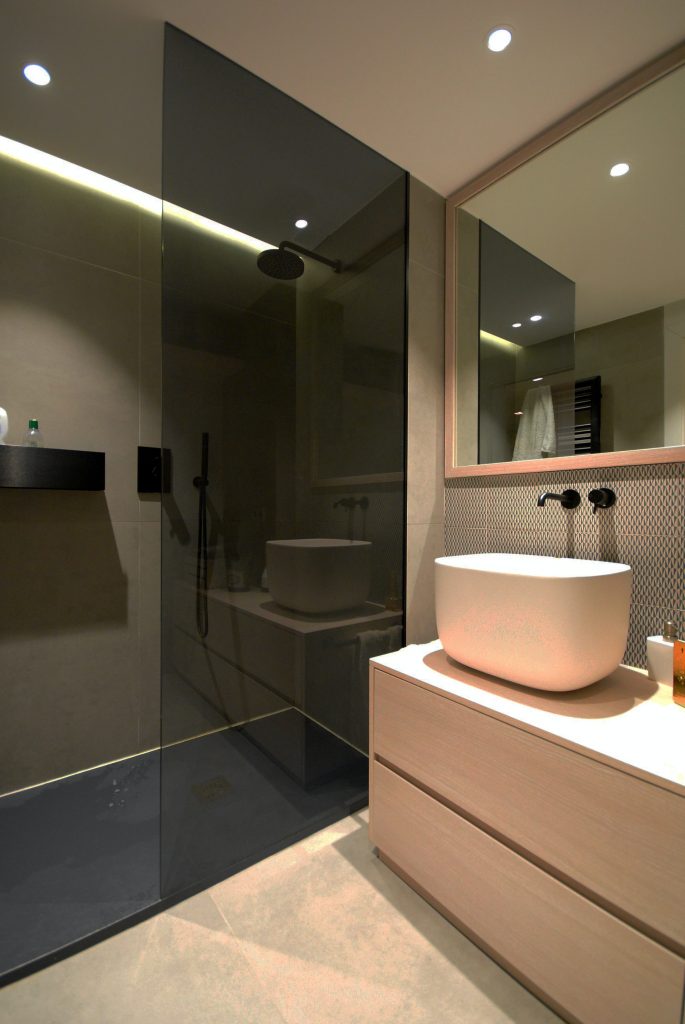 Once your new bathroom design is finalized, your Designer and Project Manager then work with you to select the materials that will be used in the construction of your new space. We work with all the major local vendors to provide top grade materials including natural stone countertops and floor coverings, hardwood and high grade laminate, name brand plumbing fixtures, as well as three different cabinet lines, two of which are entirely customizable to fit your space. You want it, we can find it.
During the construction phase, your project manager keeps you updated and on the progress of your job and work closely with the site supervisor to make certain all designs are implemented according to plan. If issues arise, your team works with you to move forward with solutions while keeping your goals in mind.
Take a moment and view our Bathroom Gallery to see photos of some of the recent projects we completed and then give us a call today to get your free in-home design consultation started. We are the best bathroom remodeling Phoenix company in AZ